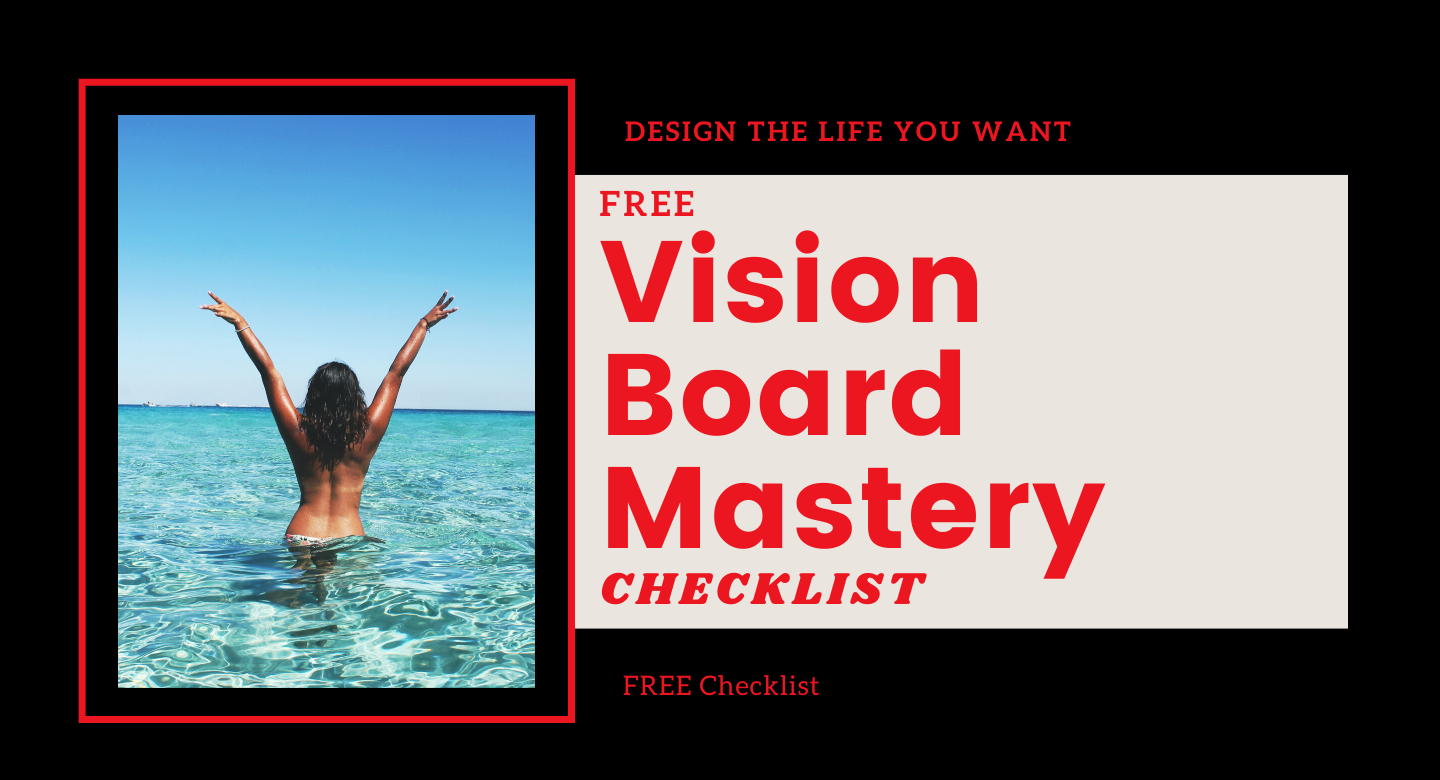 Vision Board Mastery is more than putting pictures on a board. It's about designing the life you want and being intentional about every aspect. Below is a checklist of what everyone should do before setting out to designing a vision board
Get your FREE checklist now.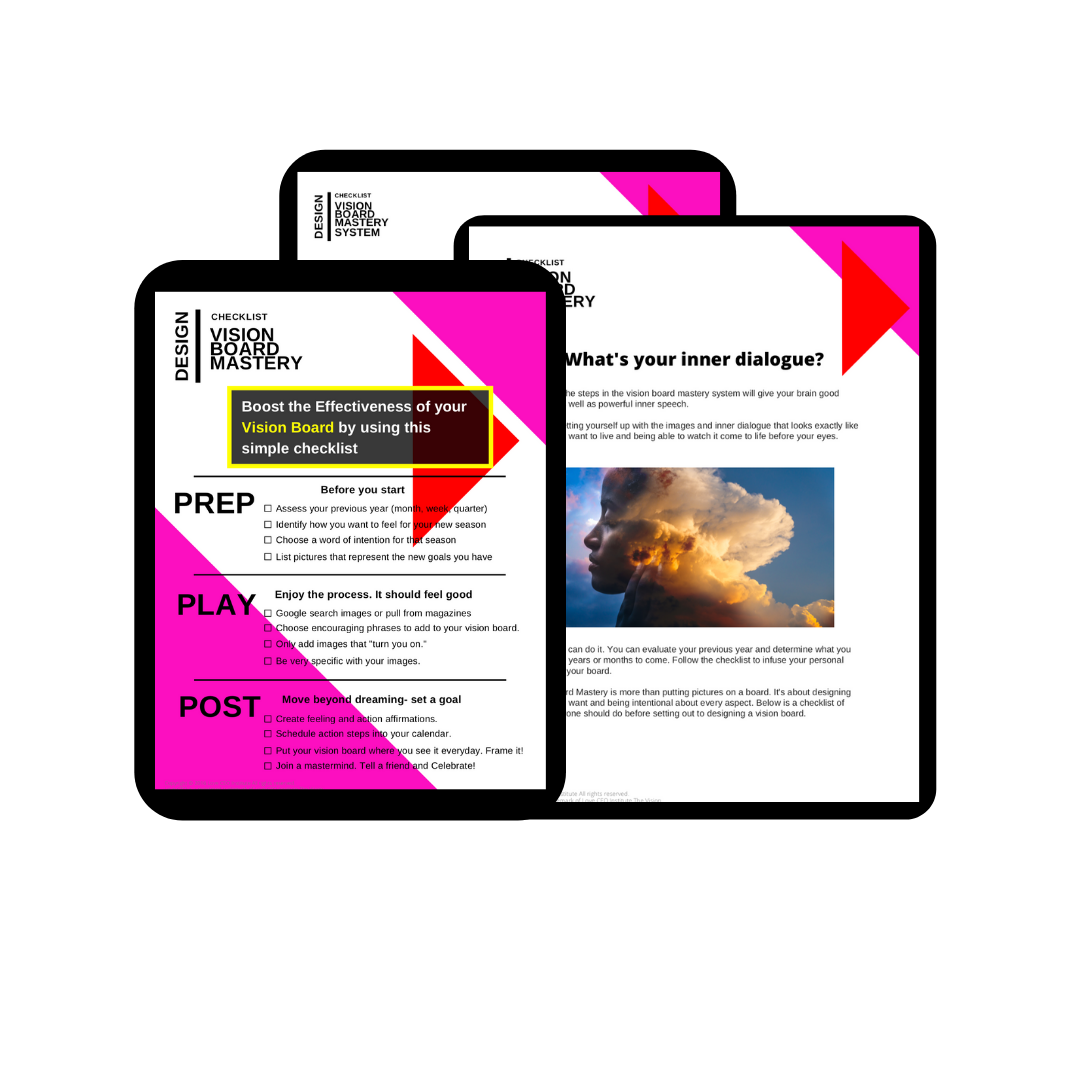 If you'd like to dive deep and have a little extra guidance on strategic planning and adding your personal power to your vision board check out the Vision Board Mastery System and the one-time offer on the Thank you page.