Do you want to succeed this year and have all your heart desires without the stress and chaos?

This monthly coaching program will give you the guidance, emotional intelligence and tools to accomplish what your heart desires... career, travel, love, life...you name it.
I promise after one month you will have more clarity and be on track with a plan to achieving your goals and designing the Life You Truly Want.
You will be full of that New Year excitement all year long.
---
Becoming a part of the Design the Life You Want Group Coaching program you will learn success secrets like:
The most important technique to motivating yourself to taking the necessary steps toward success.
The little know fact for the Alpha Females to accomplishing goals with grace and ease.
The number one thing you need to achieve any goal.
The best system to maintaining your optimum self-care for maximum success.
The best way to maintain positive emotional state all year long.
The most important secret to eliminating stress and feeling stuck.
How to deal with those who don't see your big vision and support your success.
The 4 major secrets of preparing and maintaining the ultimate love life.
---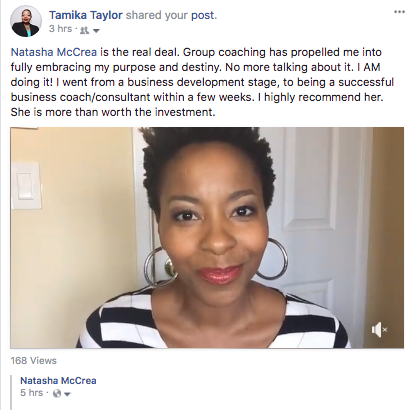 ---
Only $25 week - Less than the cost of Happy Hour

Sign up for the Group Coaching Program TODAY!!
Space is Limited
If you prefer $25 a week payment plan click here
---
In this program you will develop an easy to follow plan so you can design the life you truly want instead of winging it on a hope and wish.
You will be able to check in on your goals on a monthly, weekly and daily basis, and learn tools to help you banish those internal blocks that are holding you back.
The Design the Life You Want Group Coaching is for you if you
• Have always wanted a Coach but thought you could afford one of your own.
• Want to elevate your circle of influence and connect with like-minded women.
• Want to stretch and grow to your greatest ability.
• Want to celebrate winning this year in life, career, love.
RECEIVE:
Monthly Coaching Calls
Personal one-on-one opportunities
Private Group to stay connected, inspired and accountable to your personal goals
Course Discounts
A Year in Love Live Events for Free